The VS Vintage Rally was a great nights racing. Due to R* Playlist still refusing to save in order and the Servers being down for a few days we ran a slightly different format than was planned.  We ran a playlist of 11 races and swapped cars for every race so we each raced every car available on the night.
We all met up in a variety of Sports Classics and met up at the Richman Mansion, a quick car meet gave us Aslad's GT500 and Trashbags vintage Del Boy as best cars and outfits respectively.
The following cars were represented on the night:
Stinger, Mamba, GT500, Coquette Classic, Monroe, Casco and the 190Z.
Once the racing started ACDC raced away to a huge lead at the start but as other drivers got their hands on the quicker cars the gap started to close. Paulie also realized he was only going to drive his beloved 190Z once after declaring his excitement to race it during the build up.
The car swapping lead to a mixture of winners and varied racing. Verstappen started to  pick up some wins, ACDC got stuck in the Mamba for an off-road race ending up with a DNF. He let us know exactly what he thought of Trashbags Mamba.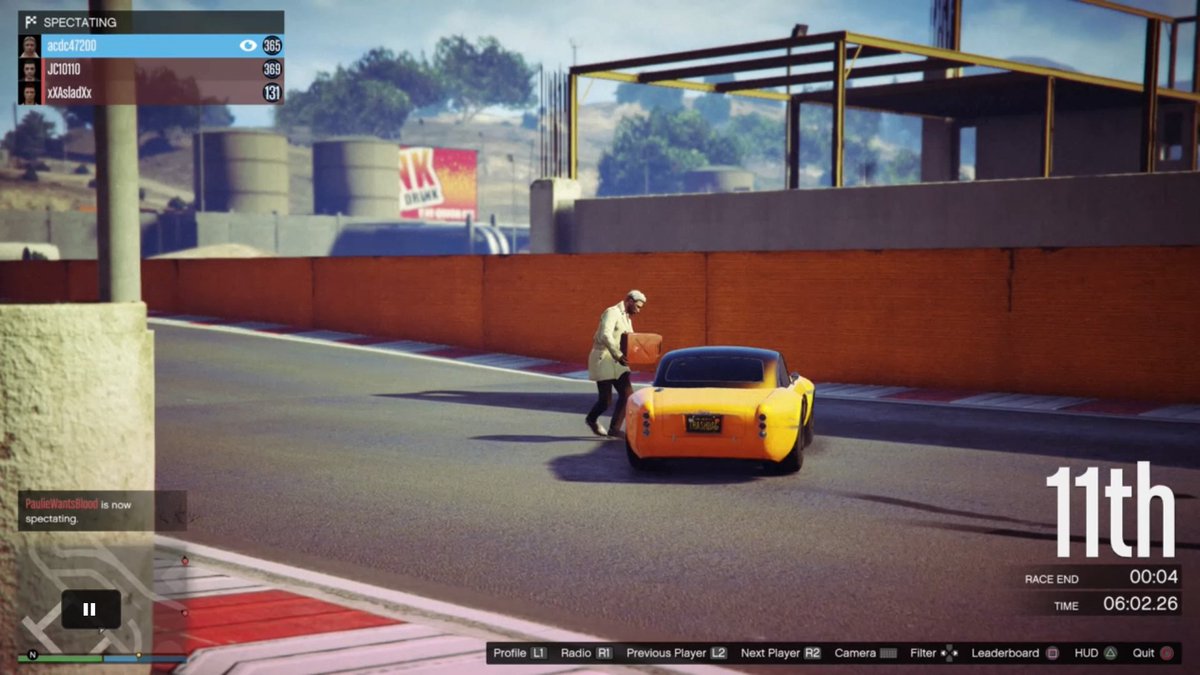 This left Stappen and AC a point apart going into the last race. After deciding to race the last race on contact Stappen grabbed the win and the playlist win whilst AC got stuck in the slower traffic of DTM Singen.
Vintage Rally Results
Well done to Stappen for grabbing the win. Thanks to all those who came along, great effort on with the cars and the outfits.